Sell Broken Cars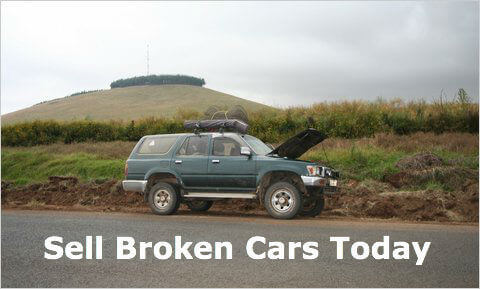 Get SAME DAY Cash up to $5000 for Old Broken down Cars in Sydney with Guaranteed Same Day Removal! If you're looking to sell broken cars for good money, or if you're looking for same day free junk car removal in sydeny, we give HIGHEST POSSIBLE cash for junk cars in the city.
Sell Broken Down Cars Sydney
You can easily earn up to $5000 in cash when you have plans to sell broken cars. We are highly professional car towing firm that will pay you most money with express same day car removal Sydney wide. We use a specific set of criteria to ascertain the value of your junk vehicle when you want to sell broken cars. Once you've provided us the information we need on the Internet or phone, we will quickly verify the information once we come to pick up your car.
We pay Cash For Cars Sydney wide. Call us on:0432 022 021
Once you've accepted our offer, we will schedule an appointment for prompt removal of your junk vehicle from your property. Our team of towers are experts and have access to best equipment to make the removal process hassle free. We offer you same day removal, or we can even come at any other time convenient to you. You can sell broken cars in any possible condition. However, you need to inform us if your junk vehicle cannot be towed in conventional tow truck and instead needs a wrecking crew for the job. If you are a business and want to sell broken cars in one go, that is not a problem either. You just need to inform us when you want to sell broken cars and get your vehicles removed so that we can include their value in our quotation.
Our Easy Junk Car Removal Process
Usually when people want to sell broken cars, most companies have tons of hidden gotchas. But even little fees gradually add up and make the selling of your old car much less profitable. We don't do that. There is no towing fee, no admin fees…nothing during the process. We just want to purchase your old car for a great price with absolutely no fuss.
Why Only Us?
You should choose us when you have plans to sell broken cars because we pay the highest cash on the spot with guaranteed best possible pricing. We've been in this business since past years and have a great reputation for customer satisfaction.
We also offer you free towing and instant payment in cash. We guarantee complete customer satisfaction and same day service is also available. We assure there won't be any negotiations during pickup and we offer you professional customer support. Another big plus to choose us when you want to sell broken cars is that we offer cash not check. Free pickup is guaranteed in all suburbs with no hesitation to pay for any year, car or model. We prepare all paperwork and there are no hidden fees or costs when you sell broken cars. We are open 7 days a week, 365 days a year.
You are required to be at pickup in order to provide us the proof of ownership. A valid state ID or driver's license is necessary along with the paperwork. If you have title in your name, you will have to sign the title and then designate someone to carry out the transaction on your behalf through a signed permission note and a copy of your state ID.
Call Now for a no obligation junk car removal cash quote!