Cash For Broken Car Removals
Repairing a broken car is not a feasible option, be it from the point of view of time or cost. On the other hand, selling the car in exchange for cash is a highly cost-effective option. Scrap Cars Removal can provide the ultimate assistance in towing away your broken vehicle and helping you to earn some money at the same time. Our cash for broken cars system can help you buy a new car or even mend your garage for a new car.
We Pay Top Cash For Broken Cars
Do you own a ute, an SUV, 4×4 ? If your answer is yes, and your vehicle is broken, damaged or unused for years, the time is ripe to let it go. As the machine is occupying considerable amount of space in your home, it is suggested that you call us, so that we can tow away the car and pay you top dollars instantly. Unlike some car removers, we do not haggle with the price or delay in making the payment. We'll transfer the amount to your count instantly and send you the bank receipt to your email address.
Ready To Sell Your Broken Car? Call Us Today: 0432 022 021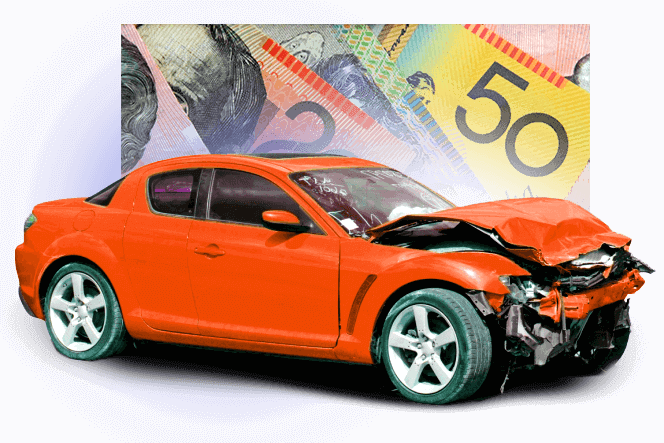 We Remove Cars from All Corners of Sydney
Our car removal team will remove any type of Broken vehicles from any regions including: Sydney – Northern Suburbs, Eastern Suburbs, Southern Suburbs, Western Suburbs,  Forest Suburbs, Canterbury – Bankstown, Hills District,  St George Suburbs, Inner West, Campbelltown region, Sydney Cbd and all other regions. Over the years, we have increased our range of tow trucks, so that we can reach your home or the address you have provided us, within the time mentioned. Therefore, at present, we are one of the fastest broken car removals service providers in Sydney.
Sell My Broken Car
We are eager to purchase any car that you possess. Be it an old one, new one, registered, unregistered, second hand or written off, you just have to name it, we will agree to buy it without any complain.
Elaborate Paperwork or Documentation is not Needed
At Scrap Cars Removal, we pay a lot of attention to the preferences of our clients. When you call us, we will only ask for the date of manufacture and the model of the car. The rest, you can leave to us. We handle all paperwork for you to cancel the registration. We will bring papers, if your car is not registered and you simply have to put your signature on it. Our cash for broken cars is a unique system, wherein you can sell us the car without repairing or cleaning it. If the seat is torn or the brake is broken, we really do not care; we just want the car. As long as you can give us the minimum details of the vehicle, we will not ask for anything else.
Call us and discuss your need to get rid of the broken vehicle. We will offer quick and punctual broken car removals service.