Auto Wreckers Sydney
It could be worrisome for you to remove a scrap car on your own. In the absence of a  professional team that can easily undertake such tasks, you will be able to   Professionals at Scrap Car Removal offers many additional services besides our core Car Wrecking role in various locations. For the ultimate experience to get your scrap car removed and wrecked in the least possible time, get in touch with us as soon as you can!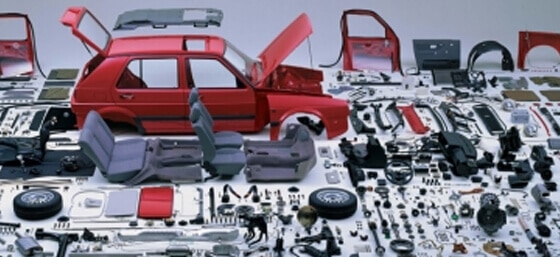 Sydney's #1 Car Wrecker & Dismantler
Scrap Cars Removals will pay you cash for cars and then buy your car. We are car wreckers and car dismantlers. A car is brought into our modern yard, then it is dismantled for parts. The parts that are not used by us for resale, are then taken in for scrap metal recycling. These vehicles will be used for scrap metal and will then be sold to scrap metal buyers. We also wreck trucks for cash all makes and model same day. This is the process by which Scrap Car Removals becomes an important and necessary part of the circular economy.
Get Your Damaged Old Unwanted Car Wrecked For Cash
Scrap Car Removals, Sydney is one of the best car removal company in Sydney that will make sure that your vehicle leaves your house within 24 hours of your call to us. We work throughout the week and into the weekends. If you want to, we will book an appointment for your vehicle and then pick it up from your location as and when you offer to. Our cash offer will comprise of the entire amount that will be paid to you for your vehicle.
Please remember that our company does not charge any additional fees for any of our services. Everything from our valuation, assessment, cash quote offers, pickup of the vehicle, immediate cash payment to the paperwork that we do for you, is free of cost. You need not to pay any additional taxes or fees.
Car Wrecking Services for Different Brands and Models
Our arena is not limited to a specific car model or brand for wrecking purpose. We deal in all types of services that are in the scope of a professional Car Wrecker in Northern Beaches and more. Whether you have a Toyota for wrecking or a Hino, Mitsubishi, Daihatsu, Isuzu, Land Rover, Honda or any other car brand or model, we are here to offer the best service you will get for your vehicle in the least possible time frame.
Why Choose Us for Car Wrecking in Sydney?
Scrap Car Removal has distinguished itself from other car removal facilities in Sydney and suburbs with exclusive offers and services. As a Car Wrecker, our preference has always been to understand the client's needs and to offer cash quotes to them as per their needs. Some of the exclusive characteristics that keep us ahead of new competitors are as follows:-
Assured cash quotes for up to $8999 for old and unwanted cars depending on their conditions
Our team starts wrecking as fast as possible to release valuable parking spaces
We don't ask for any car removal fees and ensure it is conducted professionally
Our payments are not time taking at all. You are paid instant cash for your scrap car, damaged truck, or whatever it is that you are selling to us.
Professional Car Wrecking Service in Sydney
Scrap Car Removal has developed a strong team of professional car wreckers to handle all sorts of vehicle situations. Safety and security is our prime concern. Our team ensures that there is no environmental harm caused while completing the task of a car being wrecked. As a car wrecker, to get the worthless cars removed and recycled without hassle, it is our duty to be socially responsible.
Our professional approach brings a sense of satisfaction to our customers as well as our employees. You will be able to feel relaxed about your scrap car being wrecked as you will receive a good amount of cash up to $8999 for your damaged vehicle.
We Offer Peace of Mind and Some Cash to go with it!
Our team offers you unlimited benefits in exchange for a scrap car that you might have deemed useless until now. Presenting top offers in cash for unwanted car scraps makes it easier for you to get rid of the car. We also take complete responsibility for all the paperwork that will be required to get done before you can give your car to us.
We offer a flexible approach to our customers, where we don't need to inspect the car before we buy it, but offer online valuation. This tends to be a time-saving mechanism for our customers and our staff. We have a team of industry-trained professionals that will ensure that they give you the correct assessment for your vehicle.
All you need to do is get in touch with us and you can enjoy the rest of the process from the back seat! Our competitive rates are meant to be for everyone and are equal. We do not charge for the pickup of the vehicle no matter where the vehicle could be. Since we serve all locations in Sydney, we offer free car removal and free towing to every customer alike.
Our competitive rates are also based on a thorough assessment of the car's condition. Likewise, being a renowned Car Wrecker in Sydney and suburbs we offer several free services and additional options of environment-friendly wrecking. Join hand with us to let us know how we can support you for a convenient car wrecking experience.
You can write to us by filling the form online and you will get a call back from our customer service executives.
Call us anytime at 0432 022 021 to talk to our executives to discuss services for a possible deal. Our team will be happy to serve you in any part of the city as a Car Wrecker. You can definitely trust us for satisfactory service and best deal.