Car Removals Sydney Pays Cash For Cars
Do you want to get rid of your unwanted car today? By using our "car removal" your car will be removed same day & top cash will be offered instantly.
We are the top most service that exists all over Sydney, owing to high customer demand. Being the best car buyer in Sydney, we are ready to buy your old vehicle, damaged vehicle, junk cars, scrap vehicle or a vehicle that has met with an accident.
All your struggles in selling your car will be gone in 60 seconds when you call us! We will give you the best cash price that is going to be much better than any other cash quote you receive.
Get Car Removals Same Day with Instant Cash For Your Car
Scrap Cars Removal is Sydney's leading and trusted car removal company that will not only remove your car but also pays cash for cars. There is no fees or hidden cost to get rid of your car we take care of the pickup. If you have a car you need to get rid of, a call to 0432 022 021 will get you exceptional service.
As a registered and licensed company, we guarantee to offer superior quality customer service. We provide you reliable and hassle-free car removal service throughout Sydney regions including:
Eastern Suburbs
Northern Suburbs
Western Suburbs
Southern Suburbs
Canterbury – Bankstown
Forest Suburbs
Hills District
Inner West
St George Suburbs
Campbelltown
Penrith
Blacktown
Sydney Cbd
with up to $8,999 cash in your pocket.
We Pay Cash For Cars including:
Unwanted Vehicles
Commercial and business cars
Old used scrap vehicles
Used and second hand cars
and much more.
Ready to get a free quote? Call Us:  0432 022 021 or simply submit online form.
Watch the short video
To find out why choose Scrap cars removal to get rid of your car.

Instant Cash For Your Cars in Sydney + Free Car Removal
Why not avoid the hassle of placing an ad online and hoping for a potential buyer that could take up weeks? We are ready to buy your car today for the highest cash rate and remove it from your premises. We remove unwanted vehicles from any suburb across the Sydney region and pay instant cash of up to $8,999 on the spot.
We offer you a completely free & fast car removal service that will take away the hassle for selling your car privately or placing an ad.
If your car is no longer serving your purpose, sell it to us. We purchase all types of cars including minivans, SUV, Utes and more. Whether your vehicle is old, damaged, rusted or even wrecked, give us a call.
Is there a car parked on your property that you don't use anymore? Is it badly damaged, wrecked, rusty, worn out or even out of registration? Have you been meaning to do something about it, but haven't been sure where to start?
We have the answer. We'll come around to your place (or wherever you'd like to meet), look at your car and give you cash on the spot. We pay up to $8,999 instantly. That's easily enough for you to pay a deposit on another vehicle – or buy a second-hand one.
A vehicle's value varies, depending on make, model, year made and condition. If you're wondering how much yours is worth, then please ask for a free, no-obligation quote.
We, at Scrap Cars Removal, offer top cash for unwanted or old vehicles and free car removal services in Sydney. You can rely on our dependable services to get rid of your damaged and wrecked vehicle forever.
Quickest Way to Get Rid Of your car
Once we've given you your money, we'll remove the vehicle for free. That's right: you won't pay a single cent for our service. There are no paperwork fees.
Our experienced, professional towing team will secure your vehicle safely and efficiently. Having worked in the towing business for years, we've executed thousands of removals without a hassle. You can rest assured that our towing team is highly qualified, hard-working and fast.
At Scrap Cars Removal, we provide free car removal services to customers looking to sell their old vehicle. Our service covers every major and small suburb in Sydney.
When selling your unwanted and damaged car to us, our professionals will pick up the vehicle from your preferred location.
We personalize our towing services according to the availability and preferences of customers. Our experts will arrive at your desired location at a time that is convenient to you. They will safely tow your vehicle away without causing any harm to your property.
We ensure to meet your expectation and provide you with reliable car removals service with top cash.
Why Choose Us
We not only remove your car but also offer top cash for cars service that will get you a handful cash. Our main aim is to provide you with 100% satisfaction and top dollar. We have the skills, knowledge, experience and we assure that you will get the best service.
You can get:
Old car removals Sydney wide
Rusted car pick up
Top dollar for any vehicle
Car collection same day
Cash for truck & ute – van
Accident car buyer
Free commercial vehicle removal
& much more with top cash for your car up to $8,999. Our team is equipped with latest machinery and equipment to ensure fast pick up and removal.
Scrap car removal is also an Eco-friendly company that always ensures no harm to the environment. We have specialized machinery that will take the car's oil, fluids away as well as recycling gas bottles. Our team can recycle re use parts from your car that will allow us to pay you top dollar. When you care for the environment then scrap car removal is your choice.
Irrespective of the condition and year of your vehicle, we can offer you up to $8,999.
Our price quote includes the recycle value of your vehicle. Being certified auto wreckers and recyclers, we carefully dispose and recycle parts of vehicles in an environment-friendly manner.
If you are looking for a service that will help you with your unwanted car, removal services are available all over Sydney.
But to get the best out of your waste car, you might want Scrap Cars Removals to do it. We are the best at what we do, and we have served most of Sydney who can testify for the same! Free car removals services are rare to find now, but we still do it.
Our services are offered completely free of cost to everyone, every day and for every suburb. 
We Make getting cash for car removals easy & hassle free
At Scrap Cars Removal, we strive to take the hassle out of selling an old and unwanted vehicle. Even if your car has no apparent resale value, we can provide you the best price for it.
All you have to do is get in touch with our executive team and give us the details about your vehicle. Our friendly representative will provide you with an obligation-free quote.
Once you have accepted our quote, we will proceed to schedule free pickup of your vehicle. You can depend on our professionals to arrive at the agreed upon time and date.
While towing away your vehicle, we will hand you over the cash. In addition, we also take up the responsibility of handling all paperwork, on your behalf. Simply give us a call and let us worry about the rest.
So, do you want to sell your old or wrecked vehicle? Get in touch with Scrap Cars Removal and we will help you in selling your car fast. While providing you up to $8,999 for your vehicle, we will also provide free car removal service. Schedule an appointment, today!
Our partner Elite car removals in Newcastle buys vehicles throughout the regions. Another partner company Origin cash for cars offers up to $8999 cash for scrap cars same as our company. In Melbourne Express Cash For Cars also buys old unwanted vehicles across that region and also offers free car removals.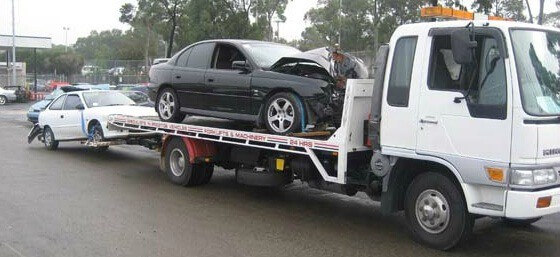 How does it work?
It is a simple process that has been explained for you in three steps! It does not involve any extra money, nor do you need to put in any effort for this process.
All you need to do is call us on time, and quickly when you decide to sell your car. Our car removal crew is always ready to serve you, whether it is a Wednesday or a Sunday! Their grit and hard work are visible in the work that they do every single day.
This is the reason you will experience the superior quality of services when Scrap Cars Removals comes to you.
The process starts with you getting in touch with our customer care services, who will place you as the top priority and get back to you within minutes. You can also call us, and we will answer immediately.
Now you can describe the make and model of your car, and we will analyse your car. We will ask you to elaborate a little on the condition of your car, just to be able to analyse better and give you a higher offer.
You will then be given a top cash offer up to $8999 for your car which is determined by all the information you have given us.
Once you accept the quote, we come to you immediately, or on an appointment. Our flexible schedule allows us to book an appointment or pick your car up within 24 hours from all suburbs in Sydney.
The final step is for us to get to your location that was provided to us and take your car away! We need to verify you, so we need your driver's license and documentation prepared for your vehicle when we come to you. Just be ready with those, and we will give you the quickest service with instant payment cash for cars (Sydney and suburbs).
Get in touch today
Would you like to organize a free car removal as soon as possible? Are you curious about how much your disused vehicle might be worth? Would you like a free quote? Do you have any questions about any aspect of our car removal Sydney services? Please feel free to give us a call today on 0432 022 021 or complete our online form.