Cash For Cars Sydney Wide Get Up To $8999 Same Day
Cash For Cars Truck Van Ute SUV 4WD with Free Collection Sydney all Region – We'll Buy Your Car Same Day. 
Sell Your car for cash Up To $8,999 with free removal any time convenient for you. We at 'Scrap cars removal' pay you top cash on the spot and remove the vehicle from your premises same day. We also buy truck, van, ute, 4×4, SUV and more with or without registration whether running or not running.
If you want to get rid of your unwanted or old car and want to get cash for it then simply give us a call on: 0432 022 021 Whether you have a damaged or scrap car we are ready to purchase it instantly and also remove it from your premises. There is no cost or hidden fees our service is absolutely free. 
Scrap Car Removal is what you need when it comes to selling your car fast and for top cash. We buy all kind of unwanted vehicles for top cash of up to $8,999. We are Sydney's top car buyer covering all suburbs and with free car removal service.
Sell your scrap car for cash to us online or over the phone today.
At Scrap car removal, we accept:
Wrecked 4×4
SUVs
Commercial Vehicles
Junk Vans
Accident Utes
Any make, model, age or condition is worth up to $8,999. And, all our car removals are free!
Cash For Cars
We can buy your car for cash instantly with free collection across all Sydney regions. Selling your car truck van ute 4×4 becomes much easier when choosing us as the buyer. Selling your car for Cash sounds like a simple thing to do. When you think about it, it is all about getting your old car out of the way as you can get up to $8,999 for it.
However, there are many other reasons beyond just getting rid of a car and getting paid for it in terms of why you should sell your car to us.
You will be surprised at what you can get for your vehicle as well as how easy it is to work with us.
We are specialized buying all types of vehicles including:
Japanese vehicles: Toyota, Suzuki, Daihatsu, Isuzu, Nissan, Mitsubishi, Hino, Subaru, Honda, Mazda and more.
European Vehicles: BMW, Audi, Volkswagen, Mercedes-benz, Alfa romeo, Skoda, Renault, Peugeot, Fiat, Landrover, Jaguar, Volvo and more.
American Vehicles: Chevrolet, Ford, Chrysler, Dodge, Jeep, Holdem and much more.
If you car is not from the list above Don't worry, Just give us a call and we'll buy it.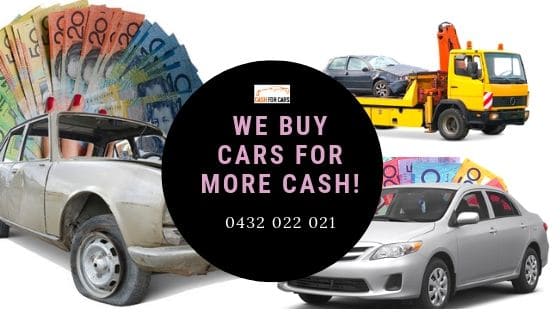 Sell My Car For Top Cash in Sydney
Scrap car removal offers up to $8,999 Cash For Cars in all Sydney suburbs including: Western Suburbs, Campbelltown, Inner west, Eastern Suburbs and all surrounding Sydney suburbs. We buy all cars in any condition make and model regardless of being a clean car or full of unwanted items with free car removals.
We do not require vehicle owners to bring their car to us, We can remove the car same day and bring you the cash amount quoted. We buy all Toyota, Honda, Holden, Mazda, Peugeot, Ford, Lexus, Renault and from all other manufacturers.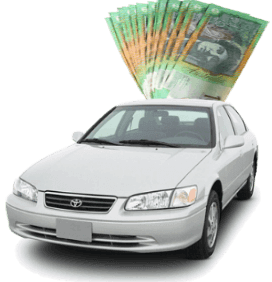 Sell You Car For Cash Now
Not just cars, but any other vehicle that you can think of. We will buy cars, trucks, vans, utes, 4WDs and even minivans. We are the company that is ready to take your trash out for you, in return for, literally, just your trash. You can speak to our customer care service manager with any special requests that you have, and we will be willing to honor it. So, sell your car fast, and get fast cash in return with Scrap Cars Removals. 
Online valuation of Your Vehicle Available Today 
There is no need for us to come to your house or anywhere your car is stuck, to analyse the value of your car. Your vehicle, with some help from you, can give us the exact details we need. Our efficient and highly trained customer service team will conduct an online assessment that will give you the quote you have been looking for. Trust us, because we are the highest paying car removal service that does not ask you to pay for more services.
We Pick Up Cars For Cash Across all Sydney Regions
There are no limits as to the particular types of cars that we will accept. We proudly accept all kinds of cars that might have to be scrapped. We will take cars that don't run anymore as well as old cars that were in wrecks. We can take in commercial vehicles as well. No matter what the car is, we will take it from you and pay you for it.
We won't try and debate whether or not we will take in your car either. You can actually get your car sold to us even if you've tried selling it elsewhere but failed to get out of the way.
All you need to do is let us know where your car is and what type of car it is. This is to help us get to your place to see it and to have a better idea of what we will need to look for in your vehicle.
Your Car Will Be Removed
There's no need to worry about whether or not your car will take up space where you are. We offer hassle free unwanted car removal service to all Sydney regions. We will bring our own towing vehicle out to your property to remove it. This is ideal for cases where the car you are selling no longer runs. More importantly, we will not charge anything extra to get your car removed.
We Work In Many Regions
We at Cash for Cars proudly accept vehicles all around Sydney and its surrounding areas. Make sure you let us know precisely where you need to get your vehicle picked up from and we will help you take care of it. If your based in Auckland then our associate A2z Car Removal also provide top cash for cars across Auckland regions.
Our Offers Are Fair
You will get up to $8,999 for your vehicle when you sell your car to us. We will review the car and determine its value based on what we can sell off of it ourselves. As a result, we will give you a total that varies based on what we feel we can get off of the car.
The value that we will offer will always be a fair one. You always have to right to compare our offer with other parties if you feel like you could do better elsewhere. Our goal is to simply give you a fair assessment for your vehicle.
Contact us today if you need to get your vehicle in Sydney removed. You will get a great cash offer on your car and get that annoy vehicle that might have been sitting around for a while cleared from your property once and for all.
Our cash for cars service in Sydney includes paying:
cash for van
cash for trucks
cash for ute
cash for bus
Contact us Today
If you wish to sell your unwanted car to Sydney's top car buyer then must give us a call on: 0432 022 021
or simply complete a 'get a quote' form and we will make an offer for your immediately.
In simple 3 steps you can get up to $8,999 instant cash for unwanted cars.
Call us for free quote
Get Cash
Car Removed