6 Things to keep in mind before buying a used car
Are you planning to buy a car? If you answered 'yes' to that, congratulations on the decision!
Well, buying a car can be mentally exhausting because you have the constant pressure of the huge amount of investment you're making. But buying a car should be fun, not tiring. It's like shopping, but spending much more than you would at a DFO. Maybe even 20 times of that.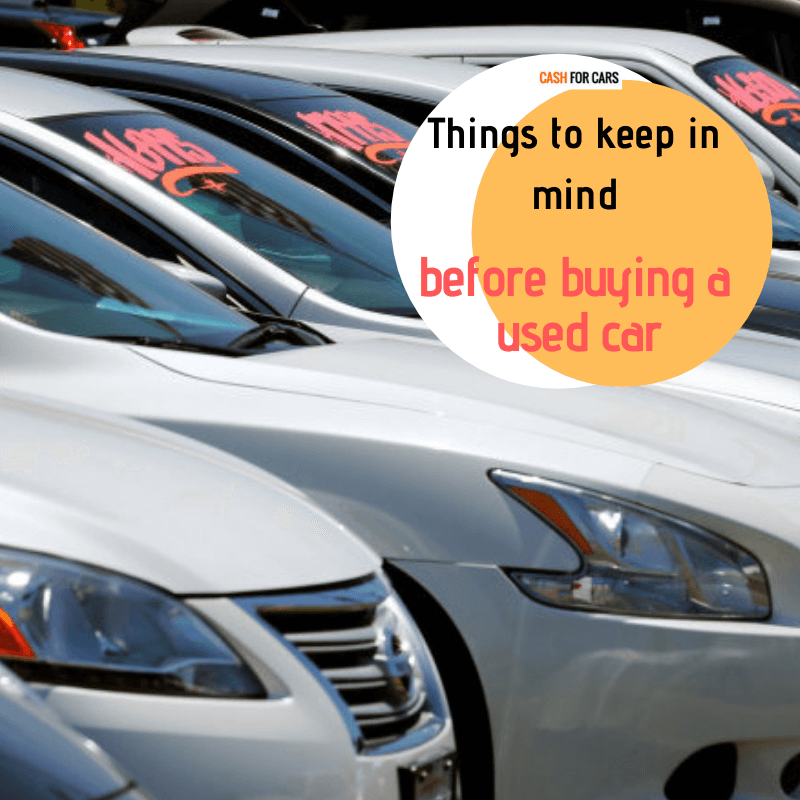 Here's a To-Do List for yourself to check on before you buy a used car.
It's just a faster way to plan because it has been tried and tested before.
Decide what you want from the car:
Do you want a fast ride? Or do you want a stylish one? Do you want a car that can go miles and miles without a refill or one that can handle your level of adventure?
Decide. Because unless you're prepared to buy a shiny Ferrari, you can't have it all.
Research on types of cars
The next step is to understand which type of car actually fulfills your checklist, or even comes close to fulfill it. It's very important to do a full and proper research before buying a car, especially a used one. You should be able to decide on three to four models of brands that suit your needs and fit your budget. After you've narrowed down to a few models to buy a car, you will need to do a thorough research on these alternatives to be able to decide the one that suits you the best.
Research on sellers
Do you know where you're going to buy your car from? You can't just go on random listing websites and buy one from a shady buyer! This is not a Tv stand. It's a car. You need to check a few review websites for the reviews of dealers and the type of service that they provide. You will also need to make sure these dealers/sellers are trustworthy and know their business. Don't just look at dealers in your location, there might be potential prospects in other suburbs/city as well.
Finance
How are you paying for it? Will you carry a briefcase full of cash with yourself? Will you carry a human sized check? You might want to consider more common options like writing a cheque, or doing a bank transfer.
If you don't have enough savings but want a car because you spend all your money on Ubering yourself everywhere, then maybe you should consider other finance options like getting a dealer finance or getting a loan from your bank. The option that help you get permanent ownership of the car as soon as possible without hurting your bank account drastically.
Get the an authorized check
Either get the car inspected, or get a PPSR check for the vehicle done. If the seller isn't willing to give you the VIN, do not buy the car. It could be stolen or written off, and without the VIN you can never find out. Which is why, getting it inspected and getting a PPSR check or a Rev check is an essential step.
Get the other authority to check it
You. Yes, always take a test drive before you think of buying the car. You might not like the seats, or the drive, or the way the car flows. You might hate it, in fact. But all of that cannot be taken into consideration once the car is bought, and the money is gone, with the seller. So take a test drive, and be sure.
Selling your old car
Trading in your car might not be the best option. But you might think of selling your old car to car removal companies. They give you cash for cars and most services will do the vehicle pick-up for you. Some of them even do a free-pickup of your old car.