Do You Drive for Long Hours Regularly? Read this!
A lot of the workforce in Sydney lives in its suburbs. It's a preferred way of life since most residents prefer a quiet life at home, far from the hustle-bustle of the city.
A huge percentage that uses public transport, usually does so from the suburbs. A large part of the suburban population also chooses to drive the distance to their workplace. This population, in particular, have to take the pain of waking up earlier than the rest of us, and driving a tad bit (read: A lot) more than the rest of us.
It is proven that people who drive for extremely long hours might be at the risk of facing health issues earlier than the ones who don't.
They're also likely to sleep poorly, lacking deep sleep which is needed for better retention of muscle strength.
People driving for long hours might experience feelings of psychological distress.
They are also reported to have a poor quality of life
There are reports that also prove that driving for too many hours in a day can also make a person more likely to be obese. Since most car owners completely forget about walking, they don't get much activity through the day – so these facts seem true!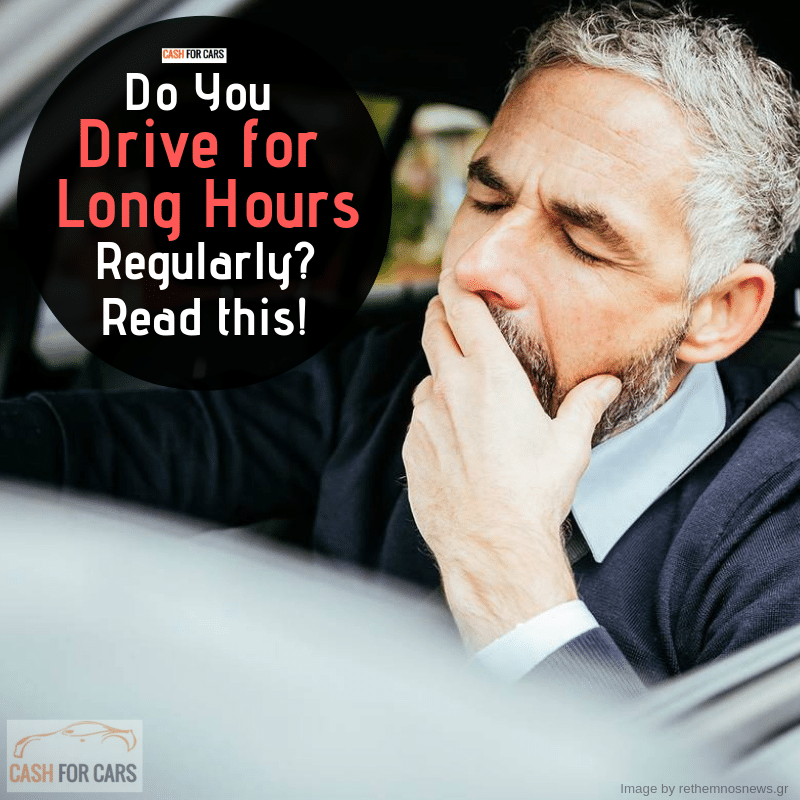 A good way to take precautionary measures against these particular problems and many others that are associated with driving for long hours, is to take account of the way we use our cars.
It is a vehicle and a tool for convenience, sure. But it does not mean that car owners should completely get rid of walking! Going to the grocery store to pick up the milk doesn't necessarily need your car's trunk.
Make a rule for the minimum distance that your car should be covering at once. Which basically means, any distance less than your set distance is walkable! This might help regulate your walking habits.
Make sure you get enough sleep before you get into your car. Not only is a sleepy driver dangerous to his own life, but she is responsible for all the other lives on the road! If you feel that you might not have slept well, take an Uber or Ola! It's safe and quick!
A lot of commuters these days prefer to car-pool as it saves them the cost of fuel on an average. Car-pooling is also an efficient way to avoid driving for long hours every single day. (Car-pooling is when a group of people decide to travel to similar/closeby locations)
It might not be a great idea to invest in beautification accessories for your car. Even though all of us want our cars to look pretty, experts say its generally not a good idea to invest money on making your car look better. The reason is, that a car is a depreciating asset. If you invest money on it, the return on that investment is always zero. You might also face difficulty while selling your car to a buyer if they don't like what they see!
This will make your car a more cost efficient product.
Buses, trains, trams, light rails, ferries – Basically all forms of public transport. It's could be a nightmare for people who drive – waiting for a bus on the stop? Why would one want to do that? That's exactly what you're thinking! But think about it, you get to spend time resting, sleeping, talking to your friends or just reading a book that you couldn't make time for! Using public transport is considered a more viable, reliable, sensible option by most commuters and relatively cheaper than owning a car!
Consider getting a bicycle or a scooter! Sell your car for cash and buy a healthier alternative. It might sound absurd, but

selling your car in Sydney

is easy. Other than developing a healthier lifestyle, you will face the benefits of reducing your carbon footprint. Go green!