Cash For Ute 4WD with Free Removal
We are the no. 1 ute and 4WD buyers in Sydney and we pay cash for your old, unwanted vehicles. We have a team of experts that look after your requirements for your ute. You can call us or send us a request through our form! Our form will just ask you for a few relevant details, like your contact number. Why not Sell Your Car to Sydney's reliable car buyer and get upto $8,999
One of our team members will call you within the next two minutes of your request and confirm your details. You just need to have a conversation with us and you will have the best deal for your ute within a minute!
Want to sell your ute or 4wd today, Get a Free Quote: 0432 022 021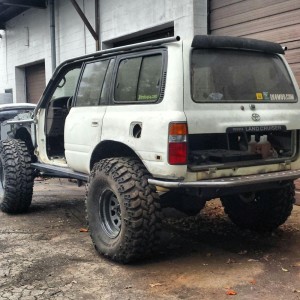 Quickest Way to Sell Your Ute 4×4 For Cash Upto $8,999 in Sydney
Do you have a 4WD but are tired of getting it fixed every now and then? Don't worry about getting anymore repairs! Just sell your unwanted 4WD to Cash for Cars Sydney and enjoy instant cash!
We are one of the best car removal companies in Sydney and we guarantee the best offer possible for your 4WD! Call us now on 0432 022 021 to get a quote for your 4WD or ute. From the minute you call us to the time we come to your doorstep to do a pickup of your vehicle, we promise it will not take more than 24 hours!
We know you have time constraints and might be busy, and we schedule your appointments with you only according to the time that you give us.
Get ready to get rid of your ute or 4WD NOW! Call us on 0432 022 021 today.
We offer:
Cash For Scrap Ute
Cash For Unwanted Ute 4wd
Junk Ute Removals
Cash For Used Ute & 4Wd
and much more! Your vehicle can be any make or model we offer top cash deal instantly.
The Best Ute & 4WD Buyers in Sydney
Cash for Cars Sydney makes the most interesting and exciting offers for all sellers of utes and 4WD in Sydney. Are you ready to get a free quote for your ute or 4WD? Just call us or submit an online form "Get a Quote' on the top right corner of this page!
Cash for Cars has an entire team of experts that are available for immediate and prompt evaluation of your ute or 4WD. This is how we manage to give you a quote on the phone, without looking at your vehicle – free of cost.
Why Choose Scrap Cars Removal?
We give you the benefits that you value, in the form of free pick up and free paperwork.
All your stress about selling your ute or selling your 4WD is gone as we take over the paperwork without bothering you too much.
Our payments are instant, and cash is paid as soon as the car is picked up! Our customers favour our services as they appreciate the kind of promptness that is displayed in our work and performance.
Still confused and wondering? Don't be! Just fill up the form on the top of this page and you will be able to get in touch with us. We also offer cash for your car, truck, van, ute 4×4 SUV and much more!
You can also give us a quick call on 0432 022 021 and get the benefit of a quote free of cost! Get a free pick up, a free quote and the best service in entire Sydney – with Cash for Cars today! Call us NOW!